Regular price
$79.99 USD
Sale price
$51.99 USD
Unit price
per
Sale
Sold out
Zhiiva is a pure, "chemistry-free", sustainable, and all natural serum from the heart of Siberian Taiga - a pine forest known as one of the ecologically purest places on Earth. Formulated with one of the world's most nutrient- and antioxidant-rich oils - Siberian pine nut oil, Zhiiva is everything you need to extend your skin's youth. The resin of Siberian pine is known as the immortal spirit of long-living trees and has many antiseptic properties vital for skin health. A proprietary blend of fatty acids and vitamins E, C, D hydrate, nourish, restore and enhance the skin's protection against environmental harm. Zhiiva is suitable for all skin types, including sensitive, irritated and breakout-prone skin.
Share
Ingredients

Pinus Sibirica Seed Oil, Pinus Siberica Resin, Linoleic Acid, Oleic Acid, Pinolenic Acid, Palmitic Acid, Stearic Acid, Vitamin E, Vitamin C, Vitamin D
How to use

Skincare serum. Helps soften the skin, making it more elastic and resilient, and preserves its natural moisture. Provides temporary protection and relief from minor skin irritation and itching due to eczema and rashes.

 

DIRECTIONS: 

Apply a small amount (2-3 drops) on damp skin that is either freshly washed or misted. Use fingertips to smooth evenly around the eye area, face and neck. Avoid contact with your eyes.

 
Shipping

All subscription orders shipped to the United States ship for free via the United States Postal Service (USPS). All other subscription and one-time orders shipped to the United States or Internationally are paid for by the customer and can be shipped by USPS, DHL or UPS. Learn More
Return policy

15-day return policy, which means you have 15 days after receiving your item to request a return. Learn More
View full details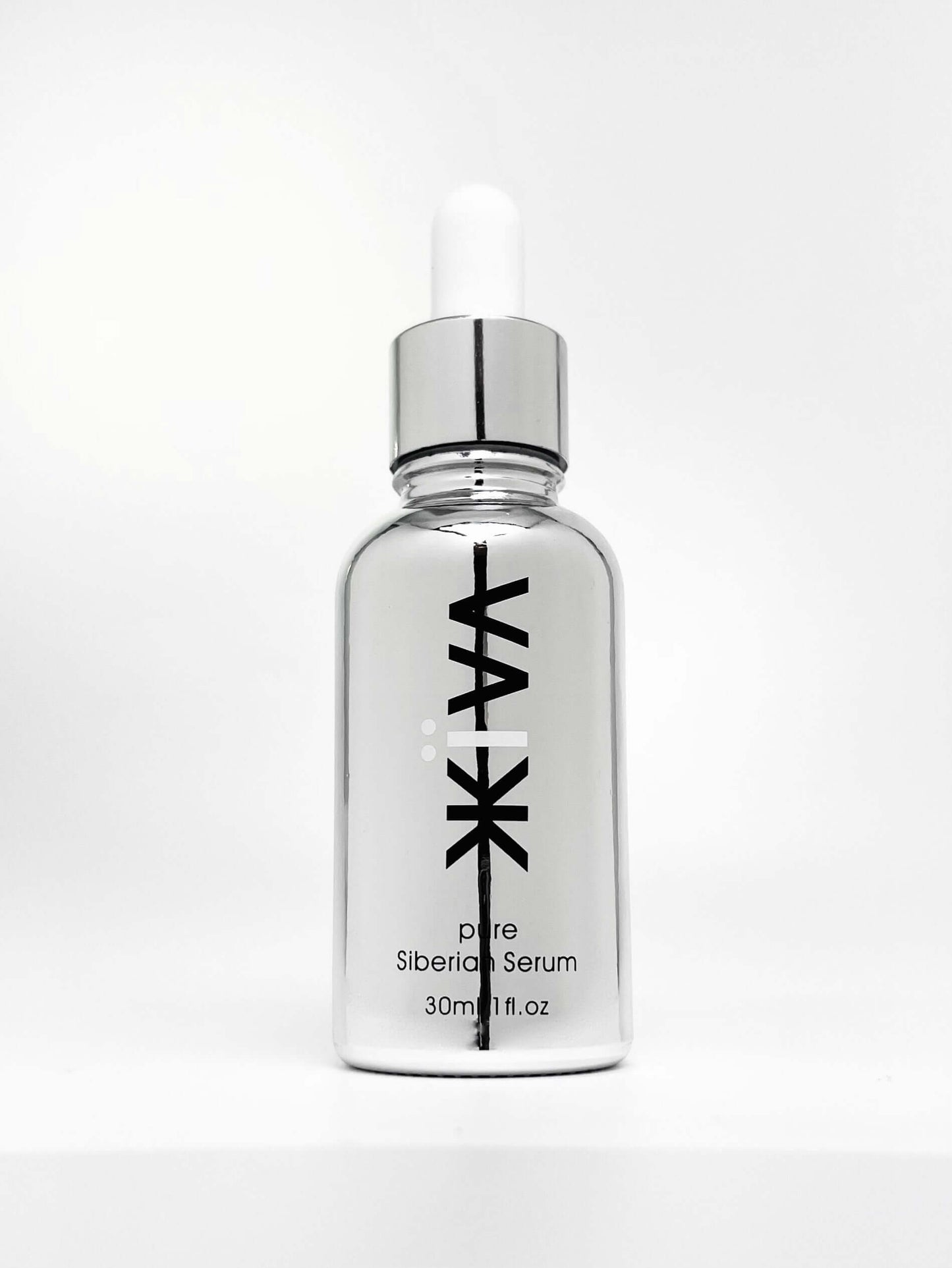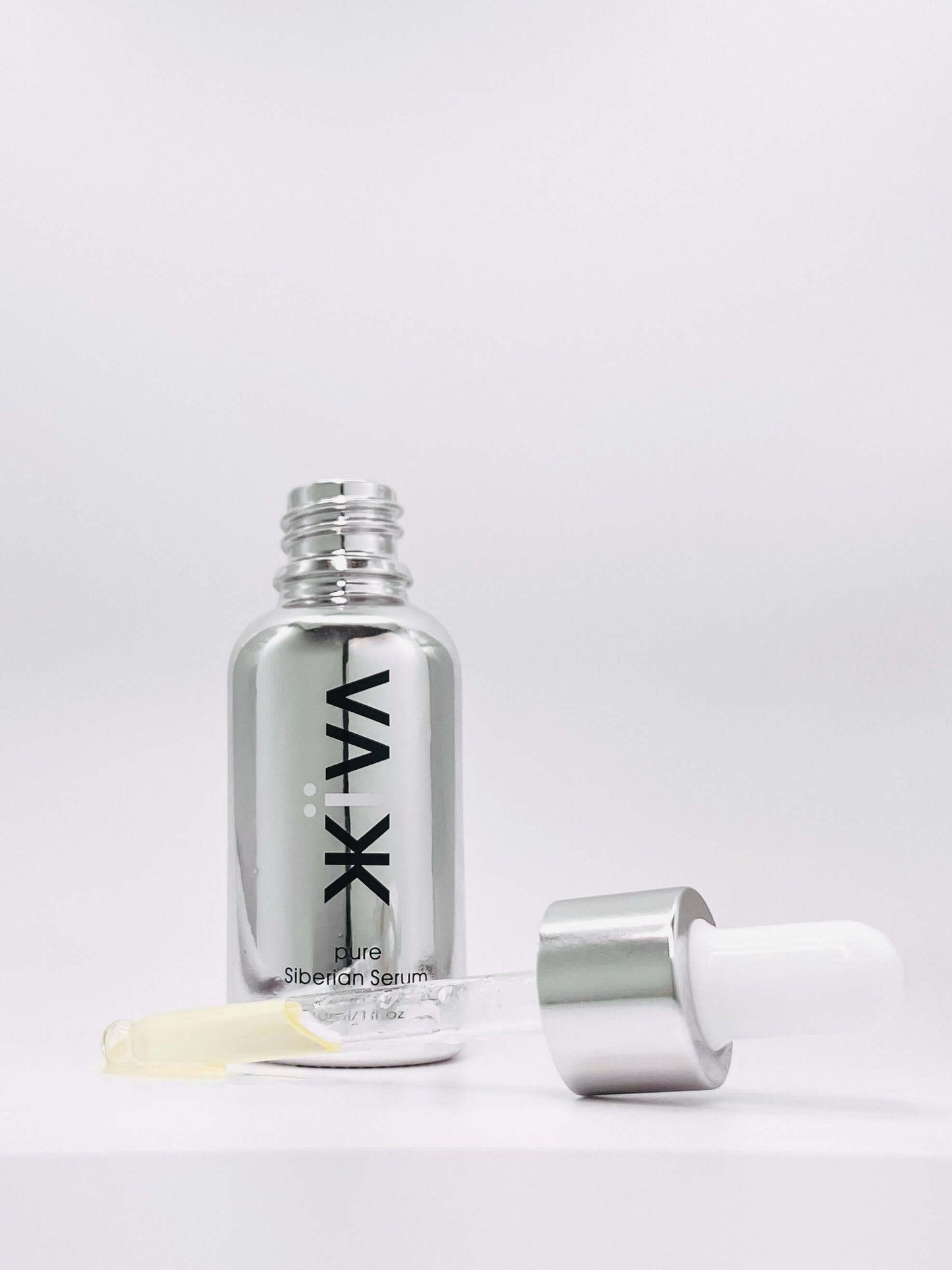 Love the change into glowing skin!
I've been using natural oils and serums for the last few years and the brand I had been working with ended up eliminating their product line so it timed well when I found Zhiiva. And even so, there is something extra special about this serum, with the Siberian tree sap that has made my skin glow even more! The texture of my skin also feels so much smoother every time I wash my face. It's been about 3 weeks so far and it's so great to see what a difference I noticed, even after only a few days! So grateful to have access to this beautiful and earthy fragranced option. I've been recommending non-stop it to so many of my girlfriends already. Thank you, Polyna, for bringing this to all of us!
Best product!!
This serum has changed my face in a way I have been waiting for my whole life! I highly recommend. I have put away all my other products, and just use this along with rosewater! You will not be disappointed. The feeling of this year and feels like amazing frequencies from the Siberian forest on your face healing all of it.
So Far So Good
I started Zhiiva 5 days ago. With the summer weather and the chlorinated pool water, my skin gets oily, and I get seasonal acne. I wanted to find something to help without putting harsh chemicals on my face. By chance, I found Zhiiva. I love the transparency of the company, and I love the natural serum.
I have been using Zhiiva for 5 days, after cleaning and misting my face. It has noticeably softened my skin, and has cleared up a bit of my acne so far (it still has a ways to go, but it's progress!!!) . I hope it can continue to help clear up my acne. I love the bark-like, woodsy smell, but it can be a bit overwhelming in smell when you first put it on.
I bought 2 more bottles with the Labor Day sale, in hopes that it can continue to help me keep acne at bay and help improve the quality of my skin.
Can't get enough!
I waited for a sale to purchase and after only a few days I realized I had made a mistake. I shouldn't have waited! It took only days to visibly see results. At 33 years old I have NEVER seen results like I have with Zhiiva. I've purchased multiple times since the first, and have even gifted it to two people. I sincerely love this stuff and highly recommend anyone try it.
Pure magic!
Used Zhiiva on terrible skin reaction to mosquito bites, after failed use of benadryl spray. Zhiiva worked within a minute. I could not believe my eyes! It stopped itching and the redness localized. Pure magic! My new must have! Thank you Zhiiva!!